---

---
NEW! Brick & CMU Masonry Certificate Program!
Learn how you can become an Apprentice-Level Mason in 8 short weeks! Visit the new Trade Education Center homepage to register today.

---
National Safety Stand-Down
Over 875 workers participated in UT Arlington's stand-downs by taking a moment to address equipment inspections, specific job hazards, and other methods of fall protection.
Read More
MyCAA Scholarship program
The MyCAA Scholarship is a workforce development program that provides up to $4,000 of tuition assistance to eligible military spouses. The scholarship helps military spouses pursue licenses, certificates, certifications or associate degrees necessary to gain employment in high-demand, high-growth portable career fields and occupations. Spouses may use their MyCAA funds at any academic institution approved for participation in the MyCAA Scholarship.
Please click here for more information and to see if you qualify.
CDC/NIOSH Awards Mining Safety Grant
UT Arlington has received a $1.3 million grant from the Centers for Disease Control and Prevention and the National Institute of Occupational Safety and Health to produce an oral history documentary for the U.S. mining industry.
Read More

---
FREE INFORMATION SESSIONS
Learn about our programs
Meet instructors
Ask questions
FREE MEETUPS
Come learn and network with individuals who share your interests. Join a group today!
Register Now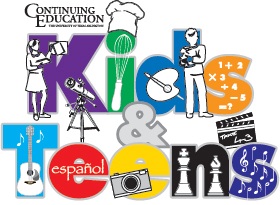 Kids and Teens Summer Camps
Kids and Teens Summer Camps begin in June! Our camps are designed to provide campers with well-organized and structured STEM focused camps in a safe, fun and educational environment!
Grades 1 - 3

Grades 4 - 6

Grades 7 - 8

Grades 9 - 12