GSA SCHEDULE CONTRACT
WHAT MAKES US THE BEST
Training Excellence
UTA has the highest performing OSHA Education Center in the country, providing professional training and certification to the construction, energy, manufacturing, maritime, and mining industries.


Professional Development
UTA's open enrollment and contract courses train professionals in Occupational Safety and Health and Environmental Health, Science and Regulation.


Global Resources
UTA's domestic and international presence provides training when and where you need it.


Customization
Instructors and subject-matter experts with an extensive portfolio of past performance provide customized curriculum development and training based on your specific needs.



CONTRACT INFORMATION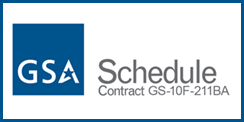 University of Texas at Arlington
Division for Enterprise Development
GSA Schedule 899 - Environmental Services
SIN 3 - Environmental/Occupational Training Services
Contract Number: GS-10F-211BA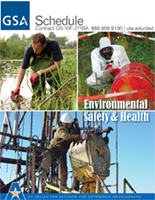 WHO CAN ORDER THROUGH GSA SCHEDULES?
All federal agencies, activities, and government
contractors authorized by a federal agency
Mixed ownership government corporations
The government of the District of Columbia
Other activities and organizations authorized by statute or regulation to use GSA as a source of supply

State and Local Disaster Purchasing Program: Allows state and local governments to buy supplies and services directly from GSA Schedules to facilitate preparation, response and recovery from major disasters. Visit Frequently Asked Questions (FAQs) to learn more about the program, required order language, and the benefits available to local municipalities, as well as Schedule contractors.

Public Health Emergencies Program: When a Public Health Emergency is declared, state, local, tribal and territorial governments can access all GSA Schedules for the purchase of supplies and services, when expending federal grant funds in response to Public Health Emergencies. Visit the Public Health Emergencies webpage to learn more about the program.
HOW TO ORDER THROUGH GSA SCHEDULES
On-line access to contract ordering information, terms and conditions, up-to-date pricing, and electronic ordering is available through GSA Advantage!®

Enter UTA's contract number (e.g. GS-10F-211BA) in the "Search Box" for a copy of our catalog.

For Open Enrollment Courses or Contract Training, contact a DED GSA Specialist at:
Phone: (817)272-2581
Toll Free: 1(866)906-9190
Fax: (817)272-2556
Email:

For Customized Training and Services, follow the steps below or contact Burkhardt Fuchs, GSA Contract Manager, (817) 272-5645, or via email at