The OSHA Education Center at The University of Texas at Arlington is the top-ranked OSHA Training Institute Education Center in the country. The Center provides OSHA prescribed professional and regulatory instruction through educators with decades of real world experience and leadership that upholds the highest quality standards to ensure students have training and support services required to protect workers, reduce losses, and realize the profitability of a safe and healthful work environment. Additionally, four levels of professional certifications are available in multiple tracks including: Safety and Health, Construction, General Industry, Oil & Gas, and Risk Management.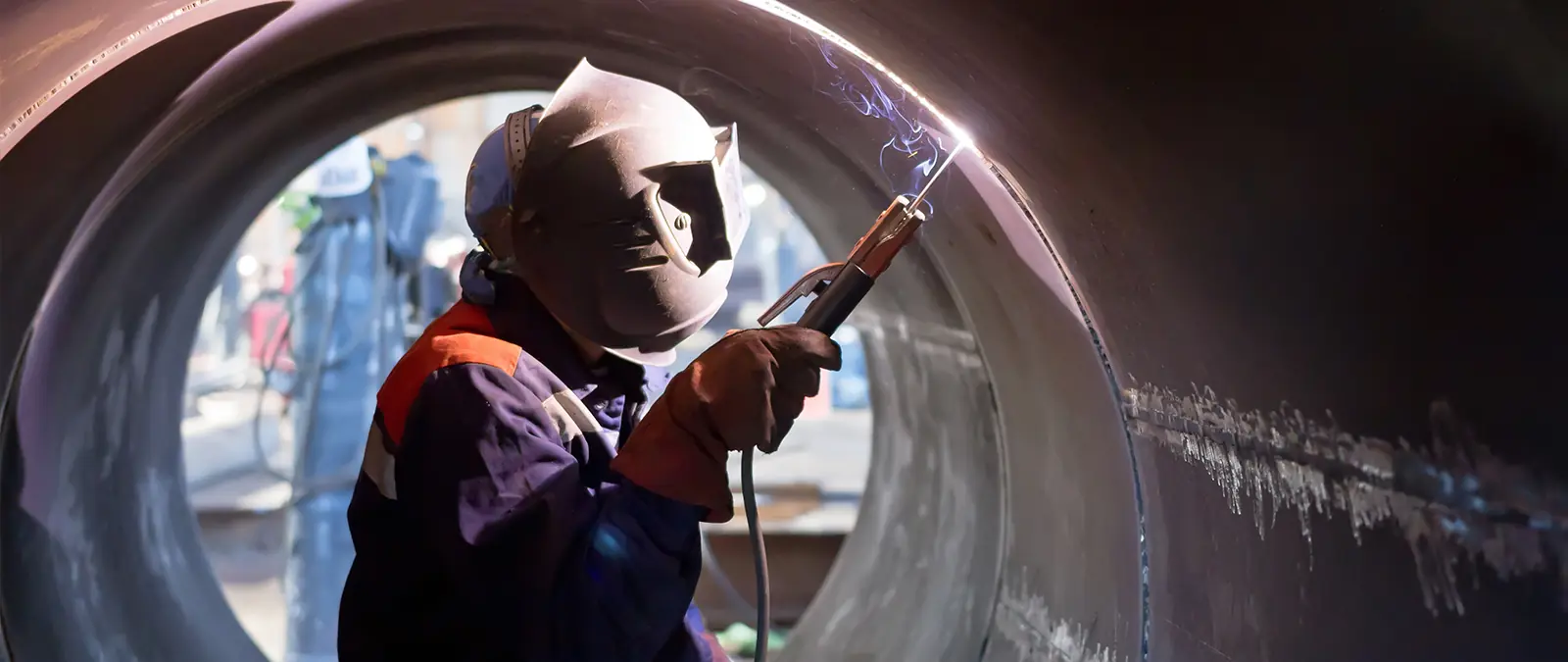 Authorized Safety & Health Trainer Program
Become a UT Arlington Authorized Safety & Health Trainer! In just a few easy steps, you can improve your course development and instruction skills and become authorized through UT Arlington to teach as many 37 safety awareness courses for specialized topics including Construction, General Industry, Fall Protection, Excavation, Confined Space, Cranes, Ergonomics, and more! Start by taking one subject or use the applicable courses you have already taken.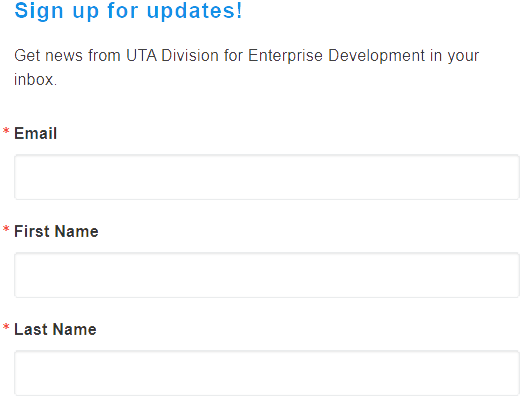 UPDATES
We continue to evaluate our events and travel policies in the current situation. We will continue to provide updates and new information in this rapidly changing environment as it becomes available. At present, many events have been postponed, moved to an online environment, or will continue as scheduled. If you are a registered participant you should receive direct communication regarding your event, or you may reach out directly to cedquestions@uta.edu.
New CPWR COVID-19 Exposure Control Planning Tool
The Center for Construction Research and Training has launched a free online COVID-19 Exposure Control Planning Tool. This Planning Tool was developed in response to recommendations from OSHA and NIOSH that employers have a plan to assess the risk and take action. The new Planning Tool allows a user to create their plan in four steps:
Assess the risk for exposure to COVID-19 and the control measures that will be used to prevent exposure, such as using social distancing, as shown in the photo below from last month's Falls Stand Down.
Establish a protocol for screening workers and visitors and handling those who become sick or may have been exposed on the job.
Identify the COVID-19-related training that will be provided, including who will be trained, how the training will be provided, and who will conduct the training.
Complete the final elements of the plan, including information about the job and who will be responsible for implementing the plan.
The Planning Tool is aligned with the COVID-19 Construction Clearinghouse to make it easier for users to find ways to implement controls, conduct screenings, and provide training. The new planning tool is still evolving; if you have questions or ideas to improve it, please email: covid19@cpwr.com.
DOL/Health and Human Services Guidance: Preparing Workplaces for COVID-19
Check out OSHA's website on COVID-19 for the latest information on specific industry guidance, hazard recognition, medical information, and control and prevention. Information is available on all aspects of compliance from prevention and protection to reporting and recordkeeping.
OSHA developed COVID-19 planning guidance based on traditional infection prevention and industrial hygiene practices. It focuses on the need for employers to implement engineering, administrative, and work practice controls and personal protective equipment (PPE). OSHA's COVID-19 planning guidance is available in both English (OSHA 3990-03 2020) and Spanish. The Center for Construction Research and Training (CPWR) has been working closely with their research, government, and other industry partners to respond to questions about the spread of the COVID-19 disease and to provide the latest information on protecting construction workers on the job. They have developed a COVID-19 resource page in both English and Spanish.
Excavation and Trench Safety
Each year, construction workers are injured or killed when the walls of the trench they are working in collapse. One cubic yard of dirt can weigh 3,000 pounds or more. As a result, survival time in a collapsed trench can be as little as a minute if the victim is buried and there are no air pockets. This means that sometimes, not even immediate rescue can save the victim. Trench collapses and cave-ins are a serious threat to workers, but they can be prevented.
PREPARE a safe trench. - Provide safe entry and exit before starting work. - Keep materials at least 2 feet away from the edge.
PROTECT workers from a cave-in by using protective systems. - Sloping or benching trench walls, or - Shoring trench wall with supports, or - Shielding trench walls with trench boxes.
INSPECT the trench for hazards. - Look for standing water and other environmental hazards. - Never enter a trench unless it has been inspected and approved by the competent person.
OSHA has made reducing trenching and excavation hazards the Agency's Priority Goal. To learn more, enroll in next OSHA #3015 Excavation, Trenching, and Soil Mechanics course.
OTHER NEWS
OSHA Penalties Raised for 2020
OSHA raised its civil penalties by approximately 1.8 percent on January 15, 2020. The final rule implements annual inflation adjustments of civil monetary penalties assessed or enforced by OSHA and other agencies within the Department of Labor in 2020, as required by the Inflation Adjustment Act (Public Law 114-74). OSHA's penalty increases for workplace safety and health violations include:
For a willful violation, in which an employer knowingly failed to comply with an OSHA standard or demonstrated a plain indifference for employee safety, the minimum penalty increases from $9,472 to $9,639 and the maximum penalty increases from $132,598 to $134,937;
For each repeated violation for an identical or substantially similar violation previously cited by the agency, the penalty ceiling rises from $132,598 to $134,937;
For each serious violation for workplace hazards that could cause an accident or illness that would most likely result in death or serious physical harm, the maximum penalty increases from $13,260 to $13,494;
For each other-than-serious violation, the maximum penalty increases from $13,260 to $13,494;
For each failure to correct violation, the maximum penalty increases from $13,260 to $13,494; and
For each posting requirement violation, the maximum penalty increases from $13,260 to $13,494.
New penalty amounts take effect immediately, applying to any penalties assessed after January 15.
Focus Four Health: Manual Material Handling
You are familiar with OSHA's Focus Four in construction, but you may not be familiar with the Focus Four - Health recently distributed by the American Industrial Hygiene Association (AIHA). The Focus Four Health are; Manual Material Handling, Noise, Air Contaminants, and High Temperatures.
Consider the extent to which the following list of five common risk factors applies to manual material handling jobs at your worksite. The results represent the exposure potential, and higher exposure means an increased likelihood of overexertion-related problems. An easy way to remember is to ask W-H-A-T PACE?
Weight: The heavier the load the higher the risk.
Handling ease: Difficult-to-maneuver loads, such as items with no handles or that cannot be carried close to the body, loads with contents that are likely to move are all higher risk. Also, loads to be handled on uneven or slippery surfaces are higher risk.
Awkward postures: Loads that require postures such as stooping, reaching, twisting, bending or kneeling are higher risk.
Time/distance: Loads that require a longer time to handle or a longer carrying distance are higher risk.
PACE: Handling many loads per shift is a risk factor.
Use the NIOSH checklist for lifting, carrying, pushing or pulling that includes specific weights, distances, and times. Apply The Center for Construction Research and Training (CPWR) Materials Handling Contractor Planning Tools. Use the your JSAs to raise awareness among supervisors and workers and to demonstrate the proper work procedures and controls for reducing overexertion.
CERTIFICATION PROGRAMS