The University of Texas at Arlington, Division for Enterprise Development (UTADED) has been selected to lead the Texas Construction Career Academy for the Texas Department of Transportation (TxDOT). The Academy is funded by The U.S. Department of Transportation Federal Highway Administration (FHWA) to provide training to increase students' abilities to be hired by highway contractors on Federal-aid projects.
For Additional Information Contact: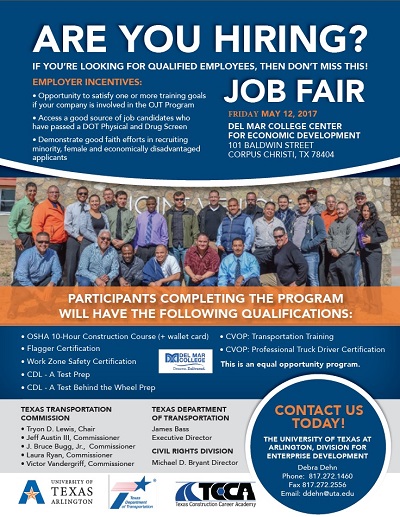 tcca
Sorry
No courses currently scheduled.
Not Currently Scheduled
These courses are not currently scheduled, but may be offered at a future date. Click the course Title link for more information.