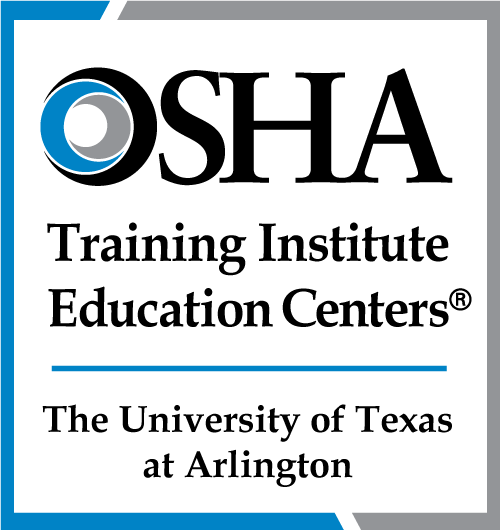 OSHA #5600
Disaster Site Worker Trainer Course
26 Hours | $695
Contract Price: $9,000
---
This course prepares experienced Outreach Training Program trainers to present 7.5- and 15-hour Disaster Site Worker Outreach training classes intended for second responders (those arriving hours or days after the event). Course topics include the National Response Framework, the Incident Command System, disaster work zone safety, respiratory protection, communication issues, applying elements of successful adult training programs, and knowledge, skills, and attitudes to awareness training about safety and health standards at natural and human-made disaster sites. Students are provided the opportunity to practice knowledge and skills through discussion, planned exercises, demonstrations, and presentations. Students who wish to participate as authorized Disaster Site Worker trainers must prepare a presentation on an assigned disaster site worker topic individually or as part of a group. Successful completion of this course authorizes students to become trainers in the Disaster Site Worker Outreach Training Program and to issue DOL course completion cards to participants.
Course prerequisites:

Current OSHA authorization as a Construction or General Industry Outreach trainer, 8-hour HAZWOPER refresher training (within the last 12 months), or possession of journey-level credentials in a building trade union. Experience must be documented on the Prerequisite Verification Form (download) and submitted to our office:

The University of Texas at Arlington
OSHA Training Institute Education Center
140 West Mitchell Street
Arlington, TX 76019
Email: OSHA@uta.edu | Fax: (817) 272-2556


A complete Prerequisite Verification Form must be submitted at least ten (10) business days prior to class. Approval can take up to ten (10) business days once the complete Prerequisite Verification Form is received.
Note:

Participants must present a government-issued photo ID in order to attend this training.
Sorry
No courses currently scheduled.
Click the course Title link for more information.
These courses may be offered at a future date. Click the course Title link for more information.