TxDOT Electrical Certification e-Learning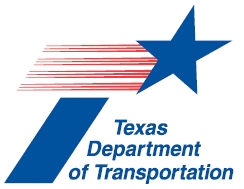 The purpose of this series of on-line courses is to extend your electrical certification in order to continue your work on Texas Department of Transportation (TxDOT) projects.
Cost for each on-line training module is *$125 and must be paid only by the use of a valid Visa, MasterCard, Discover or American Express credit card.
No refunds will be permitted.
You must successfully complete a minimum of three (3) modules of your choosing in order to receive a wallet card in the mail from the University of Texas at Arlington (UTA). The expiration date of this wallet card will be three years from the expiration date of your current wallet card issued by UTA.
If you take the module and score between 70-79, you will be permitted to re-take the same module without additional fees. If you take a module and score below 70, you must register, pay and retake the same module again, or a separate module of your choice.
You MUST have a valid wallet card or certificate number from a previous TxDOT TRF450, TRF453, or TEEX 450 training class before you register.
The registration page will require this certificate number.
If you experience technical difficulties on this web site, please contact Ms. Debra Dehn, Operations Manager, Center for Transportation Training and Services, between 8:00am - 5:00pm, Monday through Friday, CST, at 817-272-1460. You may also contact Matt Steele at 817-272-0751 or at msteele@uta.edu if Debra is unavailable.