Become an industry recognized professional with a commitment to Occupational Safety and Health, teaching excellence and service. A professional credential reflects a positive career accomplishment. It can help you achieve professional goals, job promotion and monetary reward. Get started today; there's no time limit to complete your Certificate or Certification.
Professional Certification Programs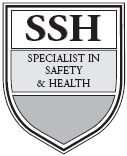 Specialist in Safety and Health (SSH)
Choose from General Industry or Construction. Complete this certification with just four (4) courses (1 required and 3 electives).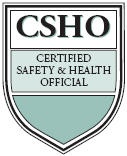 Certified Safety and Health Official (CSHO)
Choose from General Industry or Construction. Complete six (6) core courses plus two (2) elective courses. Courses may be completed at the UT Arlington OSHA Education Center or any OSHA Training Institute (OTI) Education Center in the country. Up to six (6) courses may be transferred from other OTI Education Centers.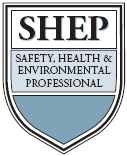 Safety, Health and Environmental Professional (SHEP)
This advanced certification combines Safety, Health, Environmental and Risk Management courses. Complete five (5) Safety and Health courses (or a CSHO) plus two (2) Environmental and one (1) Risk Management courses to earn your certification.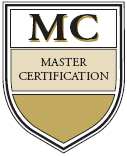 Master Certification (MC)
Choose from Safety & Health, Environmental or Risk Management. Earn your SHEP Certifications, then complete the MC101 Management System Design course, plus three (3) advanced electives from selected MC disciplines to gain your Master Certification.
Disaster Response Certification
UTA OSHA Region VI Education Center's goal for the Disaster Site Training and Certification Programs is to develop and credential a cadre of highly trained personnel who can safely respond to and provide skilled support services for both natural and human-caused disasters. To accomplish this goal, UTA has developed three new Disaster Site Certification Programs.
Certificate Programs
This program will walk you, step-by-step, through the entire process of an accident investigation including a specific digital photography course on how to properly document an accident scene. You will learn how to evaluate and make solid recommendations based on the facts of the investigation.