PROFESSIONAL CERTIFICATION PROGRAMS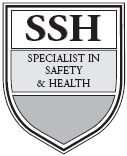 Specialist in Safety and Health (SSH)
Choose from General Industry or Construction. Complete this certification with just four (4) courses (1 required and 3 electives).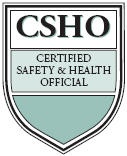 Certified Safety and Health Official (CSHO)
Choose from General Industry or Construction. Complete six (6) core courses plus two (2) elective courses. Courses may be completed at the UT Arlington OSHA Education Center or any OSHA Training Institute (OTI) Education Center in the country. Up to six (6) courses may be transferred from other OTI Education Centers.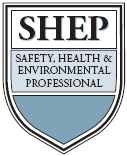 Safety, Health and Environmental Professional (SHEP)
This advanced certification combines Safety, Health, Environmental and Risk Management courses. Complete five (5) Safety and Health courses (or a CSHO) plus two (2) Environmental and one (1) Risk Management courses to earn your certification.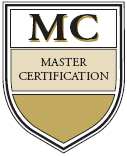 Master Certification (MC)
Choose from Safety & Health, Environmental or Risk Management. Earn your SHEP Certifications, then complete the MC101 Management System Design course, plus three (3) advanced electives from selected MC disciplines to gain your Master Certification.
PROFESSIONAL DEVELOPMENT CERTIFICATIONS
Accounting Specialist Certificate
Basic CNC Programming Certificate
Business Communication Certificate
Certificate Program in E-Business
Certificate in General Office Skills
Certificate in Logistics, Supply Chain
Certificate in Office Management
Certificate in Procurement and Supplier
Certificate in Purchasing Management
Digital Photography Certificate Program
Nonprofit Management Certificate Program
Online Certificate Programs
Payroll Professional Certificate Program
Personal Trainer National Certification
Practical Supervisor Skills Certificate


TECHNOLOGY CERTIFICATION
Cisco Certification
Social Media Marketing Certificate
Video and Motion Graphics Certificate
Web Design Certificate
Web Development Certificate
EHS CERTIFICATIONS