IT Boot Camps
Powered by InfoSec and Ed2Go
---
Prepare for in-demand IT careers with online training. Our IT boot camps will help you obtain the skills and credentials you need to apply for some of the highest-paying jobs on the market.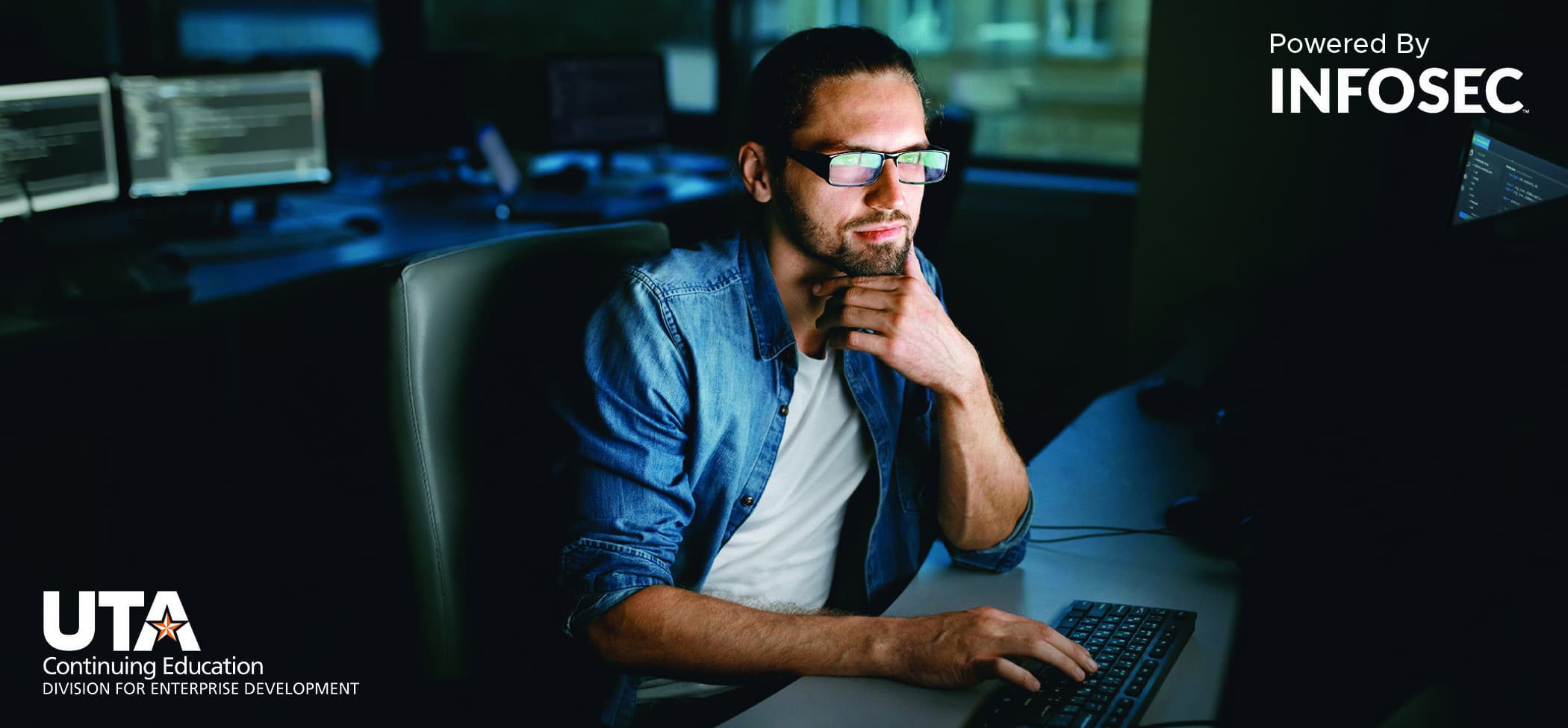 ONLINE IT BOOT CAMPS | Get Fast Access to Today's Top Tech Jobs
Our IT boot camps will prepare you for in-demand, high-paying jobs in the tech sector. Gain the skills and practical experience employers are looking for in an accelerated, 100% online format.
---
Why Information Technology?
The tech space boasts a variety of benefits for job seekers.
According to the U.S. Bureau of Labor Statistics (BLS)
,
computer and IT jobs are projected to grow 13% through 2030
, so job opportunities are booming for professionals with these highly sought-after skills.
The fast-changing nature of technology creates unlimited options when it comes to career paths. From cybersecurity and programming to artificial intelligence (AI), there are many specializations you can pursue. Additionally, a big advantage to working in tech is the high earning potential.
Glassdoor reports
that an IT professional in the U.S. makes an average of
$67,437 per year
. With certain specializations and a few years of experience, you can expect to earn a six-figure salary.
---
How our live, immersive boot camps work
Our online live, immersive boot camps prepare you for entry to advanced level IT certification exams in an intensive format. Live boot camps range in duration from
3-7 days and have limited seats per session
. Get expert-led instruction from industry professionals and everything you need to earn your certification, including unlimited practice exam attempts and extended access to boot camp materials, videos, and hundreds of hands-on labs.
---
Our live, immersive boot camps include:
Click the course Title link for more information.
These courses may be offered at a future date. Click the course Title link for more information.