NSF Workshop: Advanced Manufacturing Research for Aerospace
There are still openings remaining at this time.
Click here for a downloadable registration form.
Course Description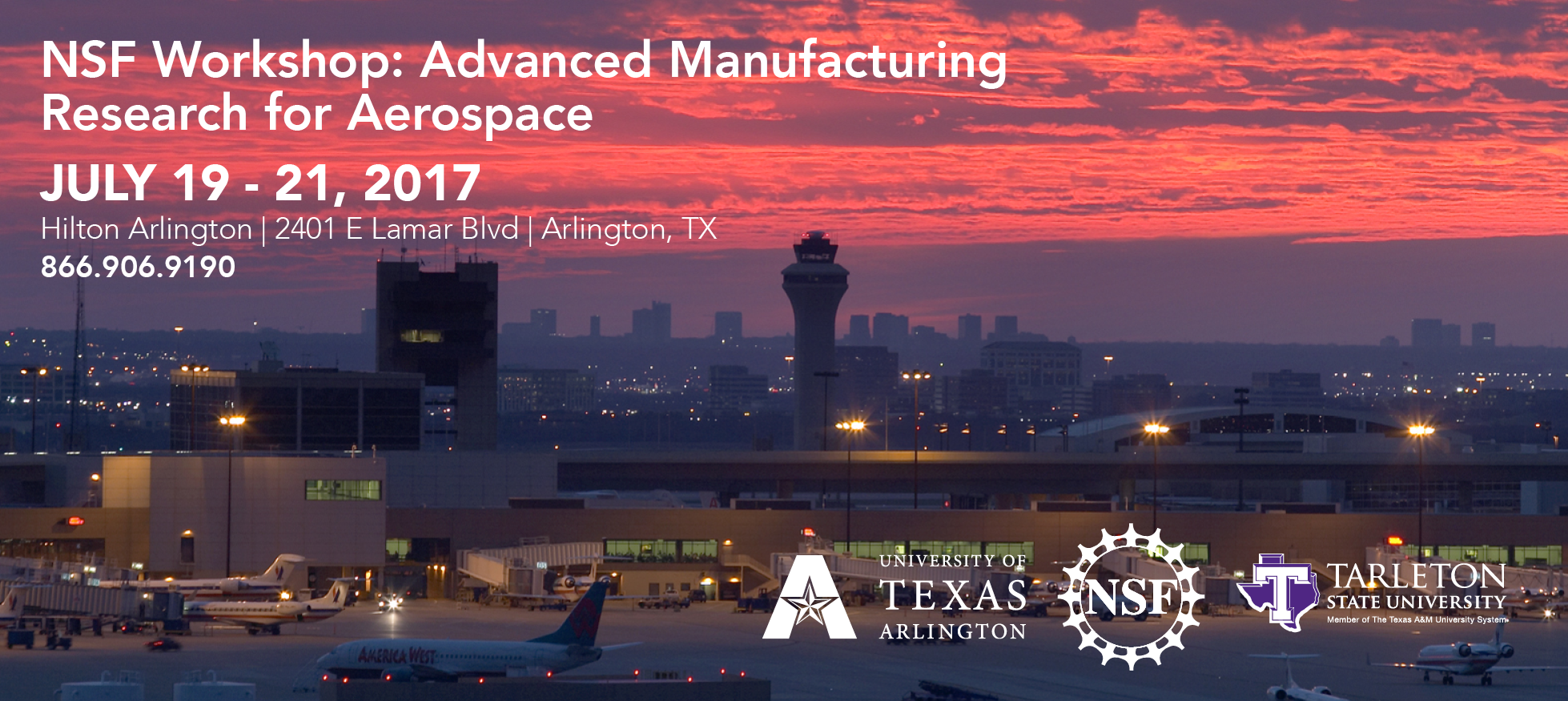 This workshop will bring together industry, government, and academia to develop a better understanding of industry needs and university capabilities to develop our 21st century workforce.
To register via credit card click here.
Cancellation Policy: Prior to July 14, 2017 there is a 50.00 cancellation fee. Cancellation fee on or after July 14, 2017 is $150.00
For additonal details including Hilton Arlington please visit: See here